Maryanskiy Rice Factory was founded in 1999. Our company specializes in the processing of Kuban rice. The enterprise includes a main workshop for processing rice-grain into cereals of various varieties, an additional flour-grinding workshop for processing crushed and crushed rice into rice flour, as well as a boiler house, where environmentally friendly combustion of rice husks takes place to obtain ash, and a high-tech laboratory for professional assessment. product quality.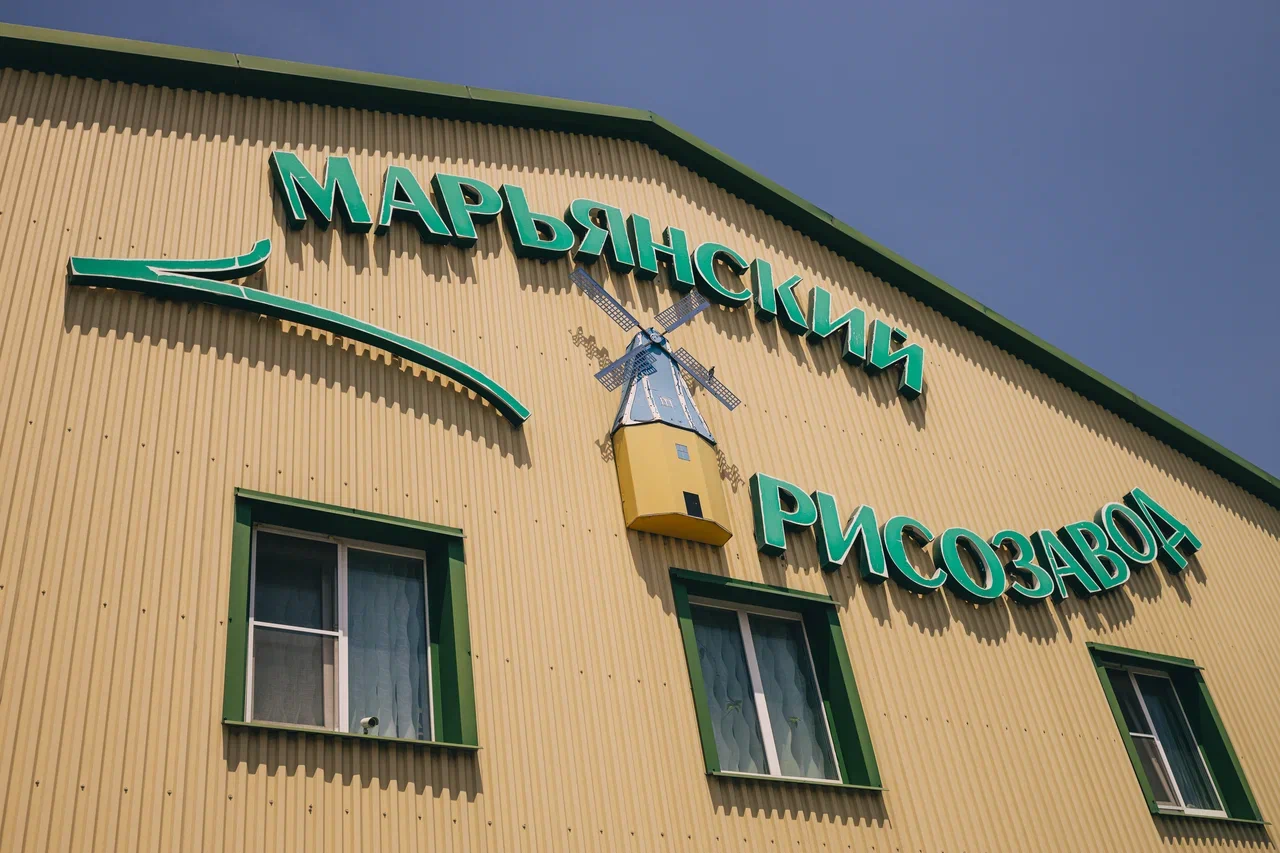 We have 3,000 hectares of our land in the Golubaya Niva village, on which we receive every year large harvest from rice of different varieties.
rice-grain is processed per year
cereals are produced per year
rice-grain is processed per year
cereals are produced per year
Waste-free production
For the first time in Russia, the process of introducing high technologies of waste-free processing of rice into production has begun, as a result of which it became possible to process by-products, which are traditionally waste, and produce expanded rice husks, which are used as an additive to animal feed and as soil that improves the condition of the soil; granulated flour, which is used as a basis for animal feed. And also the ash obtained from the burning of rice husks, which is used in the metallurgical industry.
Modern equipment
All products are manufactured on high-tech equipment produced by the South Korean company DAEWOON GSI. To fully comply with all international quality standards, our company carries out professional adjustment of equipment every year. For these purposes, we contact our colleagues from South Korea and invite them to our plant.
High quality
High quality products are achieved through the use of quality raw materials, as well as through the use of high-tech processes and equipment.